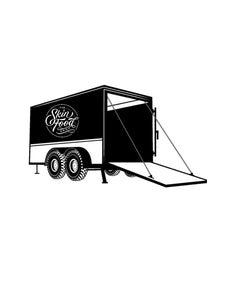 WERE GOING MOBILE!!!!
Over the past few years you've supported us at local pop up shops, fashion shows, birthdays, and our very first workshop. Each event's  purpose is not only supplying every customer with an amazing product, but also ensuring they have an amazing experience. Help us achieve this goal by donating towards our mobile store front and bring The Skin Food Shop to a city near you!


Other Options 
https://www.paypal.me/theskinfoodshop
Cashapp: $theskinfoodshop
Thank you for your continued support!!!!!! 


Skin Food Bath and Body Shop LLC is NOT an IRS section 501(c)(3) exempt organization, therefore your charitable donation is not legally deductible.